Prevention of sporting  related Match-Fixing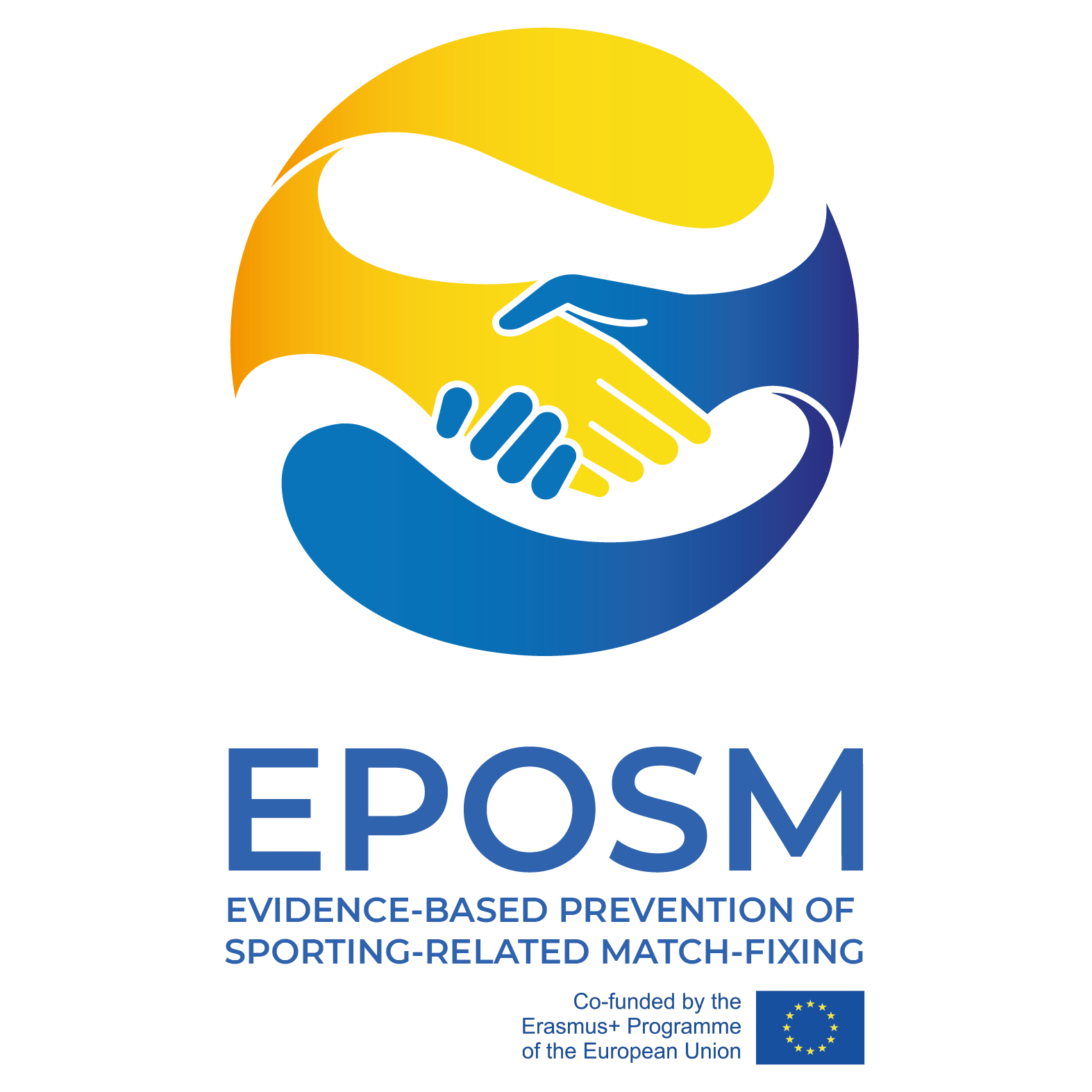 EPOSM (Evidence-based Prevention of Sporting-related Match-fixing) is an Erasmus+ collaborative partnership between academic and on-field organisations, which studies sporting-related match-fixing in different sport disciplines on a European level, and organizes tailor-made training sessions.
There is little doubt remaining that match-fixing – being the active manipulation of sport competitions – poses one of the biggest threats to sport. Accordingly, the research interest in match-fixing has been steadily increasing over recent years, and several Erasmus+ projects focusing on this topic (e.g. 'Integrisport', 'Anti Match-Fixing Top Training', and 'Fix the Fixing') have been initiated. Yet, academia, governance, the media, and other stakeholders mainly pay attention to match-fixing which has a gambling component. Despite that, gambling-related match-fixing has a devastating impact on the attractiveness of sport and on the integrity of those involved, yet it only represents one type of match-fixing.  
As different 'diseases' ask for different remedies, EPOSM proposes that current insights in how to tackle gambling-related match-fixing are not fully applicable to sporting-related match-fixing. A recent research of Ghent University indicates[1] that people involved in the latter type of match-fixing lack awareness and do not consider to be doing something wrong. In other words, moral awareness and moral judgment, both important steps in the moral decision-making process of an individual, are lacking. Raising awareness and stimulating moral judgment should be at the core of any initiative countering sporting-related match-fixing.  
Altogether, the expected direct impact of the project is to improve the fairness of sport competitions, so sport can play its positive educational role in society.
CSCF, as the executor or the Dutch part of the practical phase of the project, We develop Practical go-to guides on understanding and tackling manipulations of sports competitions for and with the three target federations, the Royal Dutch Football Association (KNVB), the Royal Dutch Lawn Tennis Association (KNLTB) Royal Dutch Hockey Association (KNHB) for supporting the associations in educating grassroot athelets on combating sport manipulation. 
In a later stage:  CSCF, together with the the Royal Dutch Lawn Tennis Association (KNLTB) organized an open session about the results of the project EPOSM and the developed Practical go-to guide. The participants, members of KNLTB, CSCF and the Dutch Match Fixing Coordinator had a thorough discussion and workshop about the issues of reporting and whistle blowing in order to combat match fixing and about the athletes role in this procedure.